Gourmet dinner among the Brunello vineyards
An unconventional and emotional experience
Dinner among the Brunello vineyards is the perfect time to meet up with your soul mate, your friends or make new friends rediscovering the pleasure of being together in contact with nature
"Gourmet dinner among the Brunello vineyards"
You will enjoy an unconventional and emotional experience
You will sit among the rows to enjoy an evening of authentic flavors.
You will taste excellent menus composed by local specialties, paired by prestigious Montalcino wines
Desire to be outdoors, nature and conviviality 
Each dinner will be unique, each one has a different atmosphere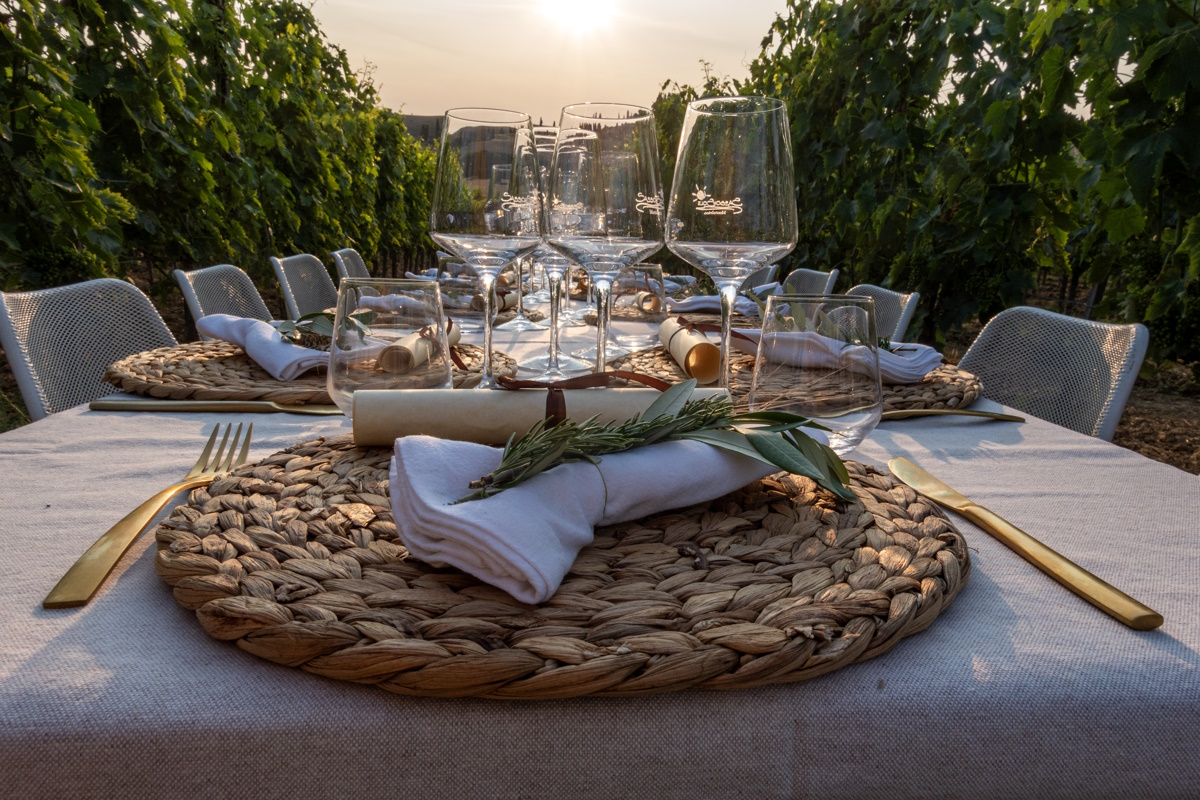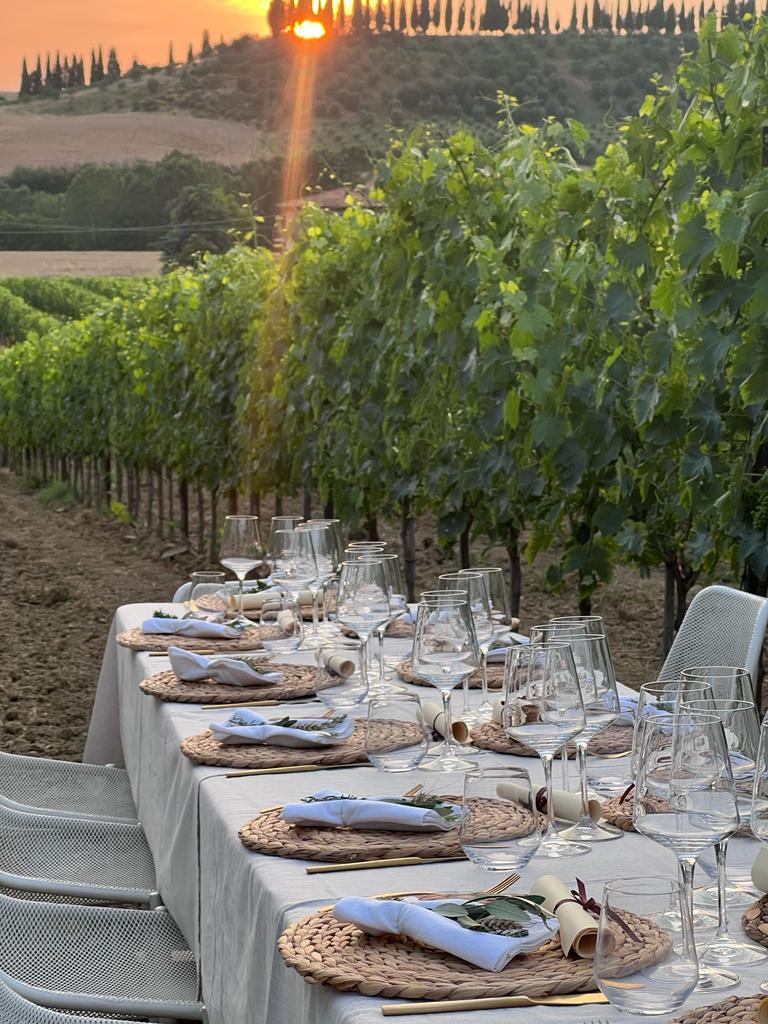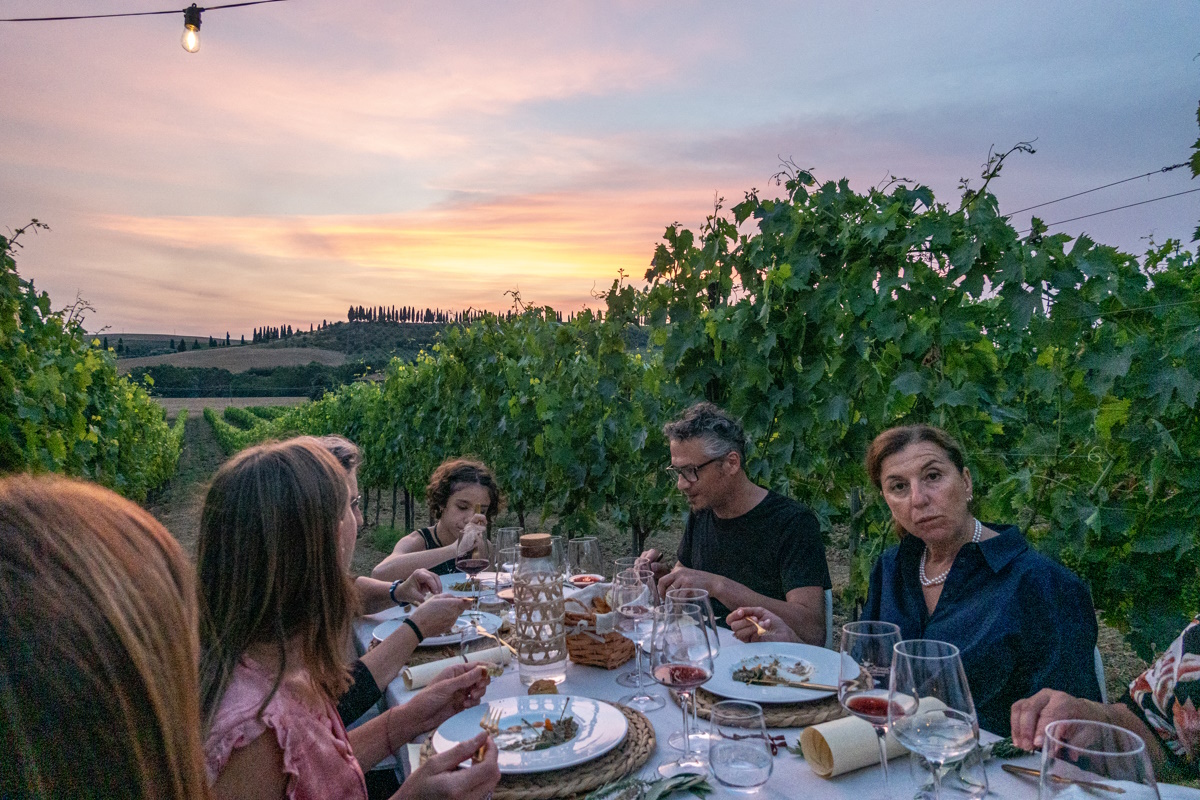 Discovering various and unique expressions of Sangiovese grape
Your experience will begin around 19.00 and will end around 22.00 
The approach to dinner will begin with a visit to the cellars where you can see where and how the wines of Montalcino are born. For the producer, it will be a great pleasure to welcome you into the heart of his company and tell you its story, to walk among the barrels in which the wine silently matures. Afterwards, dinner will begin among the rows of his Majesty Brunello di Montalcino!
At nightfall, surrounded by grapes and vines, you will taste the true essence of local cuisine, by choosing a menu based on typical dishes: cold cuts, cheeses, vegetables from the garden, "pinci", ravioli, pappardelle, Florentine steak, Chianina steak and traditional desserts.
Dinner among the Brunello vineyards is the perfect time to meet up with your soul mate, your friends or make new friends rediscovering the pleasure of being together in contact with nature
Admiring the vineyard at sunset while sipping an excellent Brunello di Montalcino, will make you feel inside a fairy tale: it will be one of the most beautiful memories that you will take back home.
During the evening, it will be possible to buy the wines tasted during the dinner
We recommend you to wear comfortable and appropriate clothing for the outdoor evening.
In case of stormy weather dinner will be served inside the tasting room of the company.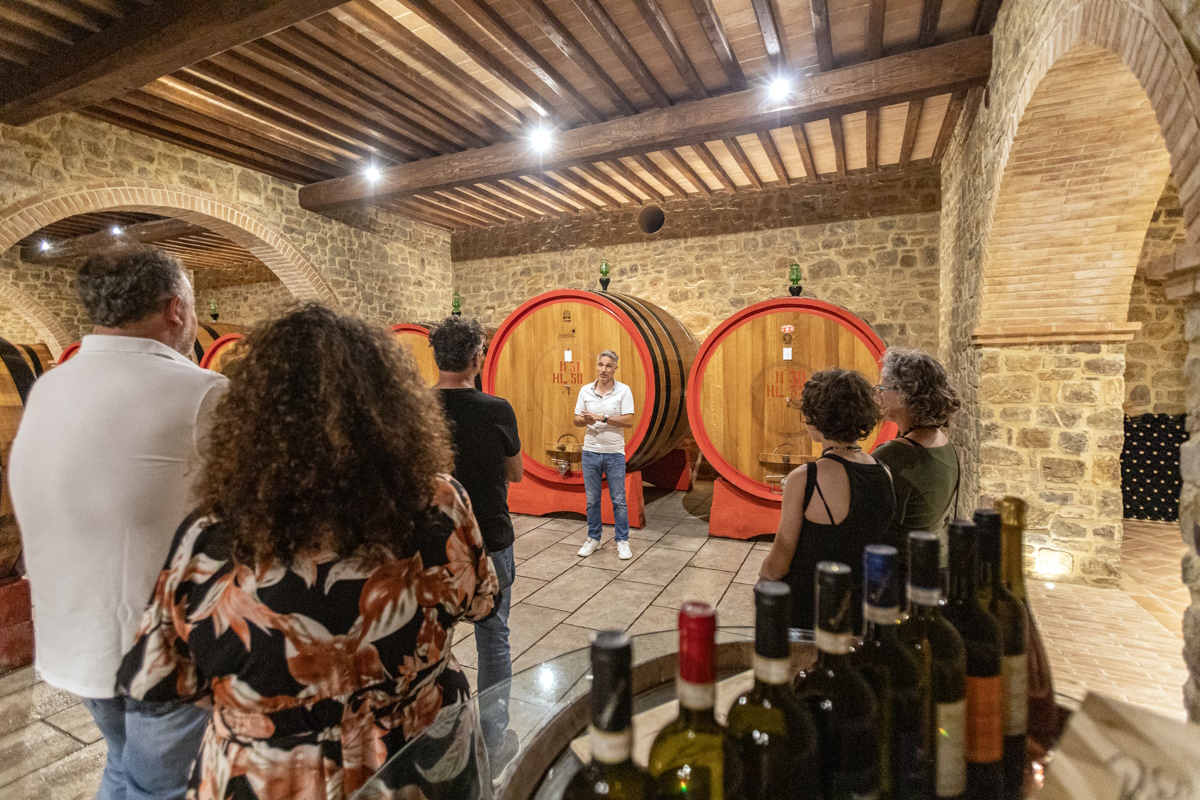 Guided tour of the company and the cellar  

Gourmet dinner served among the rows of Brunello di Montalcino vineyards 

4 courses gourmet menù

Tutored tasting of 3/4 wines during dinner included Rosso e Brunello di Montalcino
Taxi service from your hotel/agriturismo  
*In case of intolerances, allergies or food preferences, please let us know at the moment of the booking!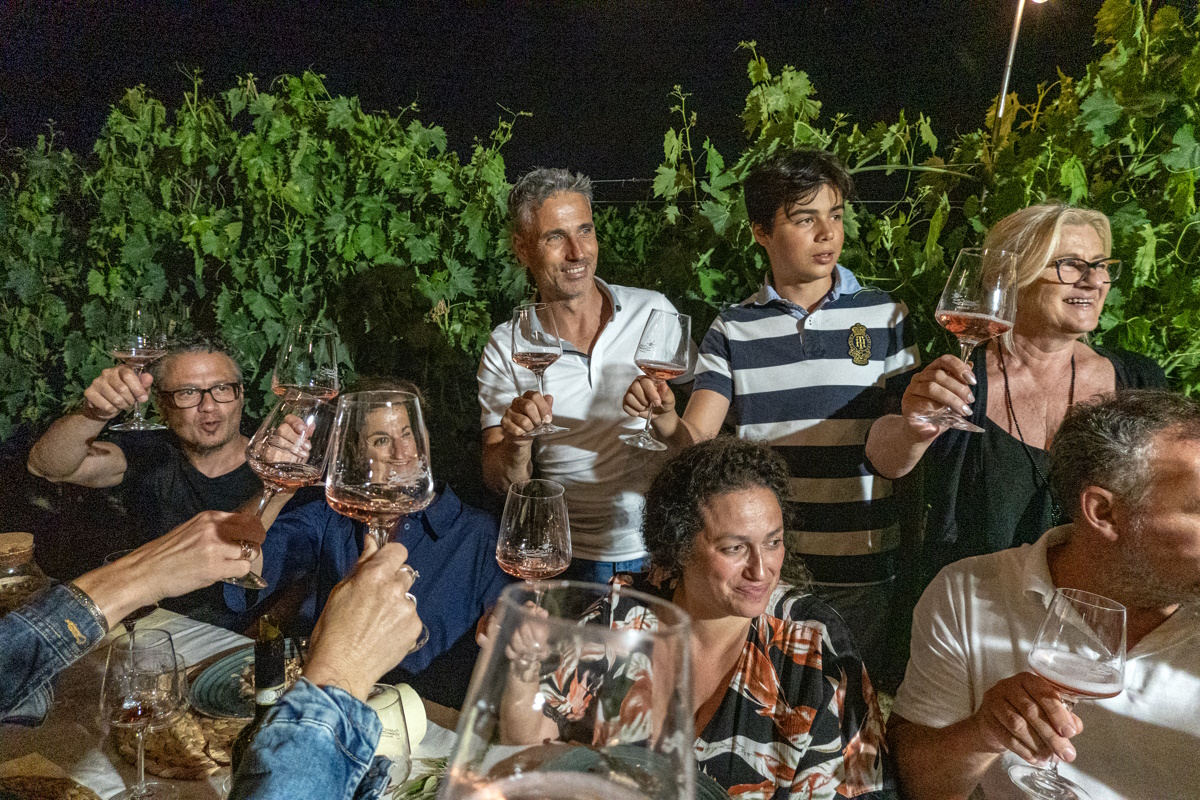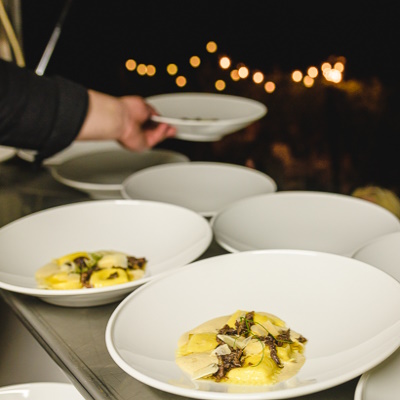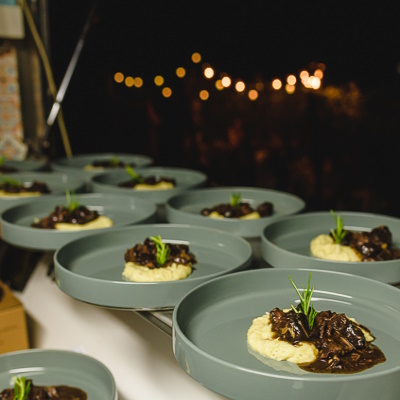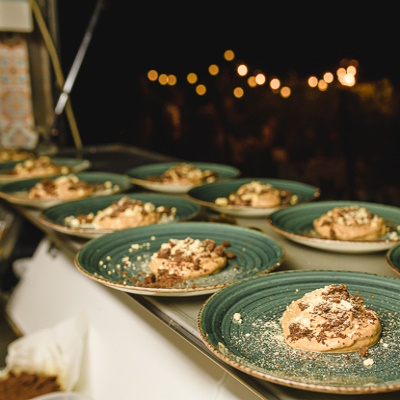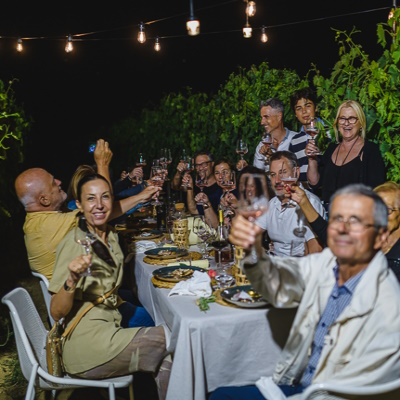 Savour your wonderful experience